You have always loved winters since your child hood. Winters are everyone's favourite. We wait whole year to welcome winters because it is season with which we can enjoy the most. Winters are the most comfortable season for almost all of us but your hairs never understand your love for winters. The winters do not have any relation with your hairs. In winters hair start to shred so fast that they become difficult to manage. Winters make your head scalp dry which tends to shred hairs at a faster rate. If this increases and hair issues become unmanageable you may opt for
PRP Hair Loss Treatment
at Marmm Klinik.
Is hair issue really a problem for you in winters? Don't worry for the coming winter just try these tricks and you can manage your unmanageable hair loss easily. Take these easy steps to manage hair issues these winters:
Don't take much stress – Stress is common cause of hair loss so never stress it too much otherwise your hair will start to shred at a faster rate in upcoming winters. Winter is a season that needs you to relax and not stress.
Cover it up – It is sure that cold winds in the winter seasons may cause harm to your roots of hairs which leads to weakening of hairs in such cases you must cover up your hairs too with your body to save it from cold winds so that they may stay protected and strong.
Wash less – In autumn and summer your hairs get dirty very often and thus it is advisable you wash them more but when it is winter your hairs remains to be clean for long and thus you need to wash it so frequently.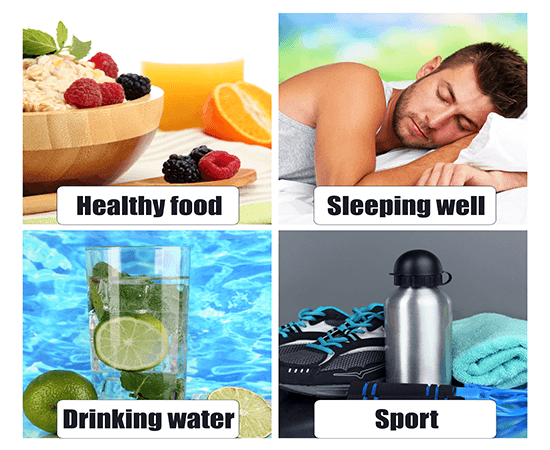 Hair loss treatments – Just like your skin your head scalp also get dried up faster in winters thus to maintain its nourishments you can do regular oil treatments so that it does not weakens and remains to be healthy.
Use moisturizer and conditioners after every wash – With wash your hairs may return back to roughness but if you use right conditioner they will remain to be strong and will not shred so fast.
Use garlic – Garlic is known to create wonders in hair issues. Rich in sulfur, copper and vitamin c this natural ingredient can act wonder for hairs especially in winters. By rightly promoting hair growth it also reduces any sort of hair loss.
When you have all such tricks you are less likely to face hair issues in upcoming winters still if in case you face any issues you may go for right solution which can be various hair treatments that are available in market. If hair problems reach at extreme stages this treatments and medication may help your hairs. If you are looking for better results that last for lifetime you may trust Hair Transplant in Indore at Marmm Klinik.
Seasonal effect is a major cause of hair loss problems in men and women. Therefore, you must consider these hair tips for keeping your hair healthy in summers. If you are facing hair loss problems, you can go for PRP Hair Loss Treatment. which is one of the best treatments used by thousands of the patients. Try to keep your hair healthy and if you feel something is wrong with your hair, visit a clinic soon

Enjoy Monsoon, But Don't Spoil Your Hairs -
As the monsoon arrives, it brings a large amount of humidity with it and which turns us in uneasiness and discomfort. The other side rainy season is the most romantic and beautiful season, which people love more, but when it comes to their hair it becomes very scary, as they lose plenty of hair in this season. It becomes very painful when people don't pay proper attention on their hairs which may result with fungal infection, itchy scalp and oily scalp which may lead to hair loss, thinning and baldness. It is wrong if we blame for our bad hairs to this season, pollution and bad diet also plays a great part in damaging the hair. So before panicking for your hair loss and damage you should be very careful in the monsoon with your hairs.
Take Good Care Of Your Hairs in Monsoon
Humidity is a very great factor which ruins our scalp, so it is advisable for everyone to keep your scalp oil balance by regular shampoo and keep your hair dry after the shampooing. Always style your hair when it gets completely dry. As the wet hair takes more time in this season to get completely dry it is good to use a blow dryer to dry your hairs. Before blowing, dry your hair you can also use serum on the length of your hair so that it will not become frizzy after drying. Always choose a mild shampoo according to your hair type and use the shampoo which has low amount of sodium laurel sulphate. It is highly recommended for the people having dandruff to solve this problem soon before you can get a fungal infection with it.
Other than the monsoon conditions there are also several things which may affect your hair. Some of the useful tips for your hair in monsoon area

During Monsoon Do's And Don't For Healthy Hairs :
Always take the right diet. A good diet for your hair will be rich in Vitamin A and C, Iron, Zinc, Omega-3-fatty acids, protein, etc. and these all you should get in foods like soybean, almonds, broccoli, spinach, nuts, fish and fresh fruits.
During rainy season the hairs are already brittle and weak. Avoid hair coloring, hair straightening, hair perming etc. It will damage your hair more.
Get ensure that your scalp not having any kind of fungal infection as this a very common problem among women during monsoon. If you are prone to have dandruff and scalp itching to start taking precaution before they appear.
Don't comb your hair when they are wet, as the wet hairs are very weak and they can break easily. Always comb your hair when it gets totally dry with wide tooth comb.
Drink plenty of water as the water is the best source to wash off the toxins from our body. It is good to drink 8-12 glass of water daily.
There are many people who had already lost their hair with monsoon conditions and lack of knowledge, but for them hair transplant is the best option with these they will get back there as they have before. The people who are looking for the best Hair Transplant in Indore can opt of Marmm Klinik. You will get the treatment of your hair with Marmm at a very affordable rate, with the best treatment and assured results.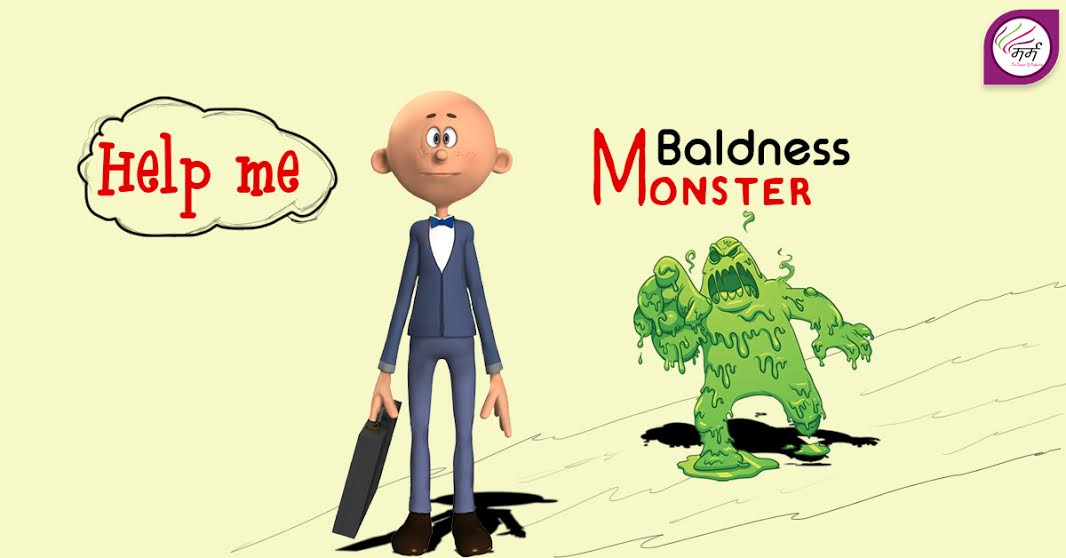 हमेशा जोश और जुनून से सराबोर रहने वाली युवा पीढ़ी देश की सबसे बड़ी पूंजी होती है| लेकिन अाज हमारी युवा पीढ़ी कई बीमारियों का शिकार हो रही है | जिसका कारण भी उन्हें नही पता चलता और समय के साथ वो बढ़ जाती है |
बाल गिरना, पतले बाल, गंजापन अाज के युवाओ के लिए चिंता का विषय बना हुअा है | बढ़ती उम्र के साथ साथ बालो की समस्या भी बढ़ती जा रही है , अाज २० साल की उम्र मे भी लड़के – लड़की बाल गिरने की समस्या का समाधान खोजते नजर अाते है | लेकिन क्या उन्हें इसका कारण पता होता है? नही |
कुछ समय पहले तक बालो की समस्या को अनुवांशिक माना जाता था | लेकिन समय के साथ – साथ अब इसका कारण सिर्फ अनुवांशिक ना होकर बदल गया है -
रोज की खराब दिनचर्या
बाहर का जंक फ़ूड
धूम्रपान
अल्कोहल का अत्यधिक मात्रा मे सेवन ,
तनाव
शरीर मे पोषक तत्वो की कमी इत्यादि बालों की गिरने की समस्या का कारण हो सकते हैं |
वैसे बालों की समस्या के कई घरेलू उपचार हैं जो कुछ समय के लिए अापके लाभदायक होते हैं , लेकिन जैसे ही अाप इनका प्रयोग करना बंद करते है कुछ समय बाद बाल गिरना फिर से शुरू हो जाते हैं | और कुछ स्वास्थ्य संबधित समस्या जिसके कारण बाल झड़ रहे हैं, का इलाज अाप घरेलू उपचार से नही कर सकते !
अाज के विकसित और प्रगतिशील युग मे विज्ञान का भी बहुत बड़ा योगदान हैं और इसी विज्ञान की मदद से हमारे डॉक्टर बीमारियों का समाधान निकालने मे कामयाब हुए हैं |
PRP थेरेपी बालो की समस्या का सबसे अच्छा और लाभदायक ट्रीटमेंट हैं | जो बालो का झड़ना कम करके , नए बाल उगाने मे लाभकारी हैं | जो की लड़के और लड़की दोनो के लिए बहुत लाभदायक हैं |
क्या है PRP ?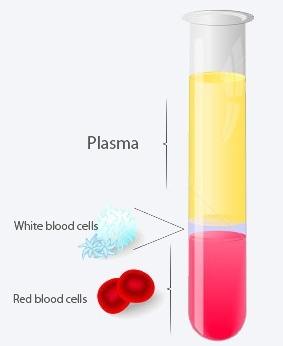 PRP Treatment को प्लेटलेट्स रिच प्लाज्मा ट्रीटमेंट कहा जाता हैं इसके लिए जिस व्यक्ति का इलाज किया जाता है, उसका ही ब्लड उपयोग में लाया जाता है। इसे कुछ समय के लिए रखा जाता है जिससे प्लेटलेट्स के साथ प्लाज्मा ट्यूब में इकट्ठा हो जाए। इसमें ग्रोथ फैक्टर्स की मात्रा बहुत ज्यादा होती है जिसे टिश्यू के बनने, पुराने खराब टिश्यू को ठीक करने में उपयोग किया जाता है। पीआरपी में नॉर्मल ब्लड की तुलना में 5 गुना अधिक प्लाज्मा होता है।
ट्रीटमेंट को प्लेटलेट्स द्वारा घावों के भरने में किया जाता है, इसलिए इनका इस्तेमाल झड़ते बालों के लिए किया जाता है। एक बार में 20 एमएल ब्लड लिया जाता है जिसमें से प्लेटलेट्स को अलग करने के बाद एक्टिवेटर मिलाया जाता है, जो प्लेटलेट्स को एक्टिवेट करने का काम करते हैं। जिससे जहां हेयर लॉस हो रहा है, वहां ये बेहतर तरीके से काम कर सके।
PRP थेरेपी के फायदे -

अासान और नॉन सर्जिकल ट्रीटमेंट हैं।
थेरेपी का समय ६० से ९० मिनिट का होता हैं।
इसके परिणाम सुरक्षित और विश्वसनीय हैं।
बहुत जल्दी ठीक होने की अवधि |
इसके परिणाम सुन्दर और अत्यंत प्राकृतिक हैं।
PRP ट्रीटमेंट की cost प्रति सेशन पर निर्भर करती है , कि बालो की समस्या को रोकने के लिए कितना समय लगेगा | लगभग 6 से 7 हजार प्रति सेशन की cost होती हैं। प्रति सेशन मे १० से १५ दिन का अंतराल होता हैं।

अगर अाप युवा हैं , और अत्यधिक मात्रा मे गिरते बालो की समस्या से परेशान हैं , तो PRP ट्रीटमेंट अापके लिए सबसे अाधुनिक और लाभदायक इलाज हैं।

लेकिन कई बार बाल गिरने के साथ – साथ लोग गंजेपन का शिकार होने लगते हैं। Hair Transplant in Indore गंजेपन का स्थायी और बहुत लोकप्रिय इलाज हैं। ट्रांसप्लांट से अाप अपने पुरे खोए हुऐ बालो को फिर से पा सकते हों और गंजेपन को दूर कर सकते हों|
परिणाम: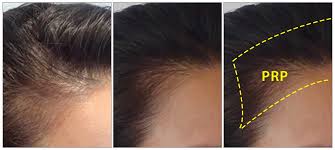 Hair Transplant is one of the growing treatment nowadays. Because it is the only successful, permanent & established treatment of baldness. We present Visual representation about Hair Transplant in Indore at Marmm Klinik.

1- When I can see the result?
Basically these are transplanted roots of hairs so it will takes 6-7 months to get complete result.
2- Is it painful?
This procedure is performed under local anaesthesia. The first injection is very little painful then after you can enjoy the procedure while watching the T.V.
3. – Is there any side effect of the procedure?
This is a safe procedure and generally there are no side effect but sometimes swelling may occur 48-72 hours after surgery which resolves by itself in 2-3 days.
4. – Can I wash my head?
You can wash your head 3 days after the surgery to avoid any type of friction on the follicles.
5. – Is my transplanted hair may fall in future?
Since these hairs are taken from the back side of head they are genetically resistant to fall so these are very few chances to fall.
6.- Will be stitches leaves scar on my back head?
In FUE method there is no scar at all but yes a fine linear scar is these in FUT method at site of skin harvesting which will be visible only when you shave your whole hairs.
7. – Will my existing hair falls after Transplant ?
Hair transplant is the procedure to implant hairs on bald areas and nothing to do with your existing hairs. To make your existing hair healthy you have to go for medical treatment like cyclical medicine, PRP therapy etc.
8.- What is PRP Therapy ?
Platelets Rich plasma (PRP) Therapy is a technique in which 8-10 ml of your blood is processed in a special machine to separate hair growth factors. In these hair growth factors we add additional supplement and then the whole solution is applied on your scalp.
This therapy arrest hair fall make them thick and sometimes re growth is also seen variably in patient with PRP Therapy.