Everyone has the desire to look smart and beautiful and in that even the slightest remark on face can worry you. Good facial features are in the wish list of everyone like lovely lips, sharp nose etc.
This Nose Reshaping or nose job is known as Rhinoplasty. Apart from making your nose balanced to your face and make you look better rhinoplasty also correct the nasal passage and breathing problem of a person. The surgery has become widely common. You can find best surgeon of Rhinoplasty in Indore at Marmm Klinik , Indore. Not only the celebrities from Bollywood but also the ordinary man is worried about their looks and they are readily undergoing nose surgery.
Bollywood has a list of celebrities who has undergone cosmetic surgery. Let's have a look over them one by one-
1. Shree Devi: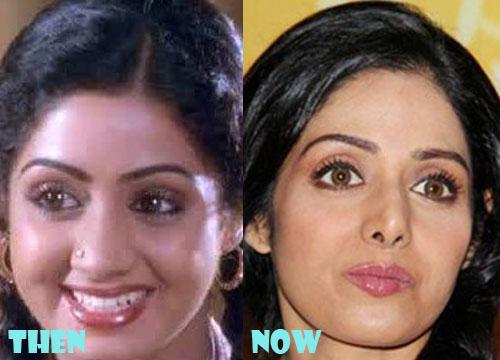 Timeless beauty and charismatic personality has won millions of heart not only across India but also all over the world. Before she achieved stardom status in Bollywood, she had a large nose but because of multiple nose jobs, now her nose has changed from large to small and slim.
3. Kangana Ranaut
Her luscious looks and dazzling smile have given her the title of pretty actress in India. She has also undergone nose surgery.
5. Priyanaka chopra :
Multitalented Priyanka Chopra has done the most prominent evidence of nose jobs in India.
You can easily understand the Rhinoplasty procedure, technique & it's recovery time here:
Nose Reshaping
There are many rhinoplasty clinics available in India and this medical therapy has made its root deep in Indore. You should go to Marmm Klinik because they provide best Nose Reshaping with cost effective and successful results. Nose job cost is determined by the amount of correction a person is going on an average but cost of Rhinoplasty in Indore at Marmm Klinik will definitely fall on your budget.
Plastic surgery industry is increasing significantly all over the world including India. Rhinoplasty in Indore at Marmm Klinik is one of the most effective place for reconstruction methods like Nose Reshaping for men & women both.

"As plain as the nose on your face" is a very apt saying. A person who has a large or even a small nose which is misshaped can indeed feel shy and can also get themselves into a social situation at times. This is one of the main reasons as to many of them opt for the procedure of Rhinoplasty.
Rhinoplasty is often termed as a life changing operation. This procedure i usually referred to as the nose job. As we all know the importance of the nose; it helps in breathing and is also the first of the physical things which is noticed in a face, the process of a nose surgery does have its importance.
If you are one of those who feel shy whenever you look at yourself in the mirror, then this is the time when you visit for a consultation at the center of Rhinoplasty in Indore. The process of Rhinoplasty or commonly known as nose reshaping is one of the most common cosmetic procedures and is the second to the process of breast augmentation.
Rhinoplasty is the most complicated procedure of plastic surgery and the procedure needs to be quite exact as even a slight difference can create a beautiful nose or even a flawed one. Hence, whenever you wish to get this performed, make sure you consult a real specialist to conduct the surgery.
There are a few situations which call for a nose surgery. Let us have a look at some of them.
When the tip of the nose is wide or too short.
When the tip of the nose is not symmetrical or is not proportionate.
Any noticeable hump over the nose.
If the nose is crooked.
If the nose has or had any damage in any accident.
Any nose which is too small or too big to look at.
Any problem during breathing.
These are some of the problems which can be solved by the procedure of Rhinoplasty. The procedure varies based on the problem and it is done usually with the help of a general or a local anaesthesia.