Getting rid of unwanted hairs is now easy with the help of Marmm KliniK, a leading clinic for laser hair removal in Indore. The methods used in the clinic are not temporary like waxing or shaving but laser hair removal is known as a permanent solution to the irritating problem. As the name of the method is suggesting, this procedure is performed using laser rays. This is a safe procedure but it is also recommended that you seek for the help of a trained doctor in the process of this procedure. Scarring or dark spots are possible if this procedure is not done in a safe and secure environment.
Proper method of laser hair removal treatment
This procedure is performed with the help of laser rays that are beamed on the required area. The rays remove the hair follicles without making any harm to the skin. Sometimes multiple sessions are required for complete results. Some of the patients have a need for full laser hair removal due to the hair on their whole body and they feel irritated because of the unwanted hairs. Laser hair removal is sufficient for such patients to provide them satisfactory results.
Considerable medical conditions before full laser hair removal treatment
Sometimes women cannot recognize the unnatural hair growth that may occur due to hormonal imbalance. For hormonal issues, the women must consult a gynecologist or endocrinologist before having a laser hair removal therapy.
Hormonal imbalance and related issues can be recognized with the help of the following signs:
Acne issues or oily skin may be a sign of disruptions of certain hormones.
A SUDDEN CHANGE IN THE MOOD:
The person facing the hormonal disturbance may be short-tempered and he may face sudden changes in mood.
A disturbed menstrual cycle clearly shows the fluctuation of the hormonal level. Most of the time progesterone and estrogen level are disturbed due to the effects of another hormone cortisol.
SUDDEN WEIGHT GAIN OR WEIGHT LOSS:
You do not have any diet plan but you lose or gain your weight suddenly. It may show the changes in the hormone levels. You may observe excessive fat at the belly area and additionally, sleeping disorders or stress may occur at the same time.
Hair loss or unexpected hair growth:
Due to hormonal imbalance, balding, thinning of hair, or unexpected hair growth is possible and hair growth may include the face and chin area.
Fatigue without any clear reason is the sign of disturbed functions of the thyroid gland. In this state, you may feel tired and dizzy every time.
The women, facing hormonally disturbed and excessive hair growth at different parts of the body, should be examined thoroughly by a gynecologist by performing some tests and examinations. Laser hair removal in Indore, however an effective treatment but it may not work for the women facing such problems. Proper treatment is the proper way to deal with these problems.
It has been observed that people who want smooth hairless skin, hair removal is challenging to choose between waxing and laser hair removal in the integrated part of life. But nowadays laser technology offers simple option to traditional wax technology .
We are going to compare two main hair removal techniques, waxing and laser hair removal. Both of these techniques are really effective and have their own benefits or limitations. We would not recommend you any of these techniques but after reading the information given below, you will be able to choose a best option for you.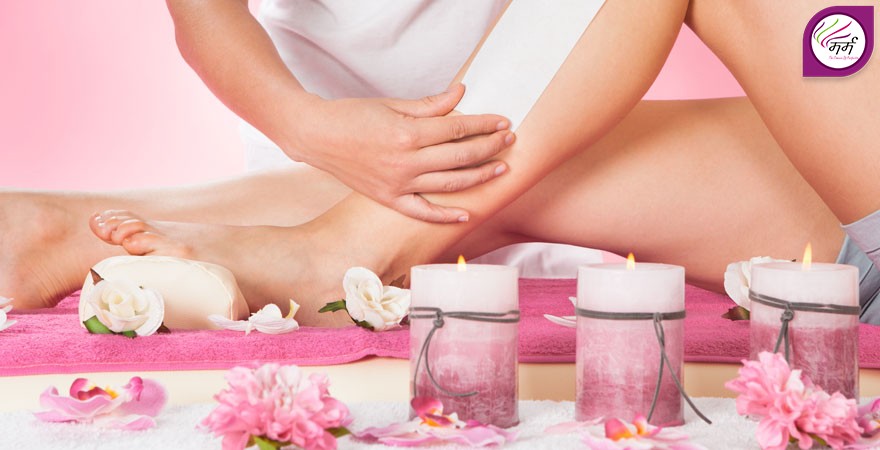 In this procedure, mildly hot wax is applied to the desired area and then removed to the opposite direction of the hair growth. This procedure is very effective in pulling hairs out from the root.
If we talk about benefits of this procedure, it is the best for under arms and legs giving you a smooth skin for at least three or more weeks. However the re growth depends on your skin type as well.
This procedure has some limitations like this is a painful procedure. Moreover, waxing needs some re growth of hair to be effective.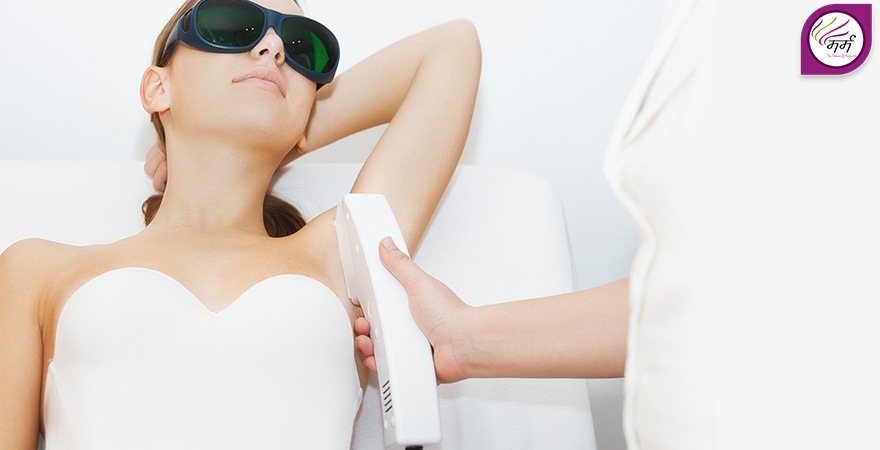 Laser directly targets the hair shaft to prevent hair growth. This procure gives you permanent hair removal since it destroys the hair follicle. According to the experts, this procedure is not suitable for the people with dark skin and pale hair.
As benefits, this procedure gives permanent results for a long time with no damage to the dermis. The most sensitive skin can also be treated using this procedure.
If we talk about limits, it is a pain-free technique. Moreover, it requires more than one visit to a dermatologist for optimum results. It is important to choose a dermatologist who can offer a number of lasers according to the skin color of the patient.
Top 6 Key Reasons To Consider Laser Hair Removal Over Waxing are: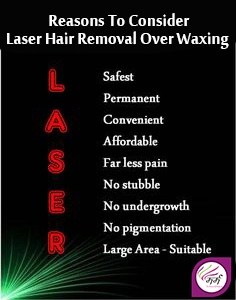 Permanent: This technology leads to 95% of targeted hair to be totally gone within 6 months.
Precise: There will be no patches of hair miss which remains with shaving or waxing so it can be done precisely.
Money Saving: It is a one time process associated with sessions for which you have to spend money while in waxing which needs to be done after a particular interval of time that require specific amount.
Simple & Easy: This process is not typical as it can be done fast and make it even more comfortable as compared to wax process .
Can Be Done Anywhere : Laser treatment can be done at any portion of your body like upper lips, back, legs , under arms and many more.
Inconvenient Regrowth Period: This treatment makes us feel self conscious and unhygienic and does not require regrowth which can treat the hair follicle effectively.
Pros & Cons Of Laser Hair Removal:
Pros:- It is considered as best for long term hair removal and even after multiple treatments there will be no hair regrowth which always reveals your glowing skin.
Cons:- Immediately the hair will not be remove. It can take about 5-6 weeks to fall out hair.
Hence hair removal option can be endless but finding the work best and in budget is quite challenging . Marmm Klinik offers Laser Treatment in Indore which is very effective in such a way that it is dedicated to providing you advanced technologies and always ready to build a atmosphere and goodwill with patient in a realistic manner , ready to serves the need of individual or their problems associated with it.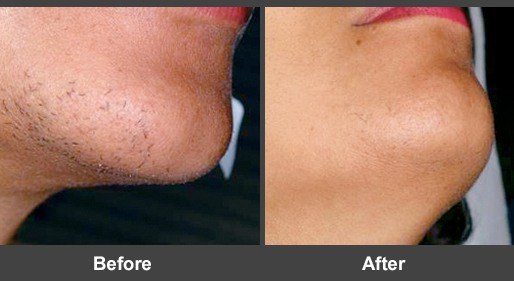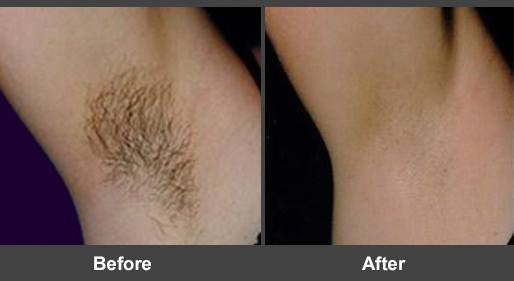 Laser Hair Removal is a non invasive procedure that involves the use of a series of laser impulses on areas of the body where the skin has excess growth of hair for any reason. Basically speaking this procedure is one of the easiest and safest skin hair removal procedures around as it involves only the use of lasers and no other medicines, anaesthetics or anything of the kind. The procedure of Laser Hair Removal in Indore is certified safe for use on a large variety of body parts which includes the hands, the face, the legs and the abdomen and so on. Those who have experienced weight loss to a very large extent and those who suffer from stressful lifestyles often find themselves with various parts of their body where there is excess hair. These include regions around the neck, the hands, and the legs and so on. These bits of skin can be very unhealthy to look at and therefore must be corrected. Hair removal can be done by laser and this is one of the simplest and easiest methods that patients can follow. It is an entirely pain free and very quick solution which requires no extra precautions or care.
CONTACT

US
Some our contact info
1